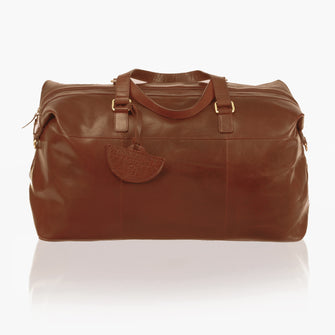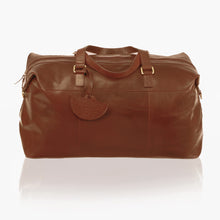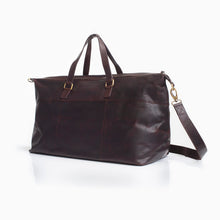 Overnight Travel Bag
Brown leather roomy overnight travel bag and an ideal bag for the light traveller. A durable bag that you will want to use for your short journeys and further afield. Handmade with the finest Oily Water Buffalo leather. Rich in natural oils and vegetable tanned in old oak wood drums,  for a minimum of three weeks and dried naturally by the sun, this leather improves with age and use.
Dimensions: 60cms wide, 30cms high, 25 depth of gusset.