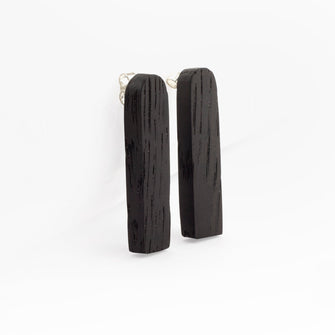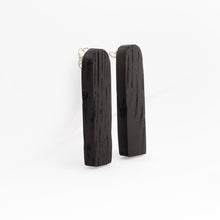 Sonder Earring
Sonder stands apart from the crowd with its own story to tell. Individual, unusual and proud, its strength is in its difference. Handcrafted stud earrings made of 5000 year old bog-oak, and sterling silver. Leko & Leko pieces are dark, yet elegant and delicate, echoing the nature of the material—5,000-year-old bog-oak. 
Dimensions: Bog-oak size: 40mm x 8mm, all pieces are handcrafted slight differences will occur.
Presentation box 100mm x 100mm x 25mm.