The Golden Hour Mismatched...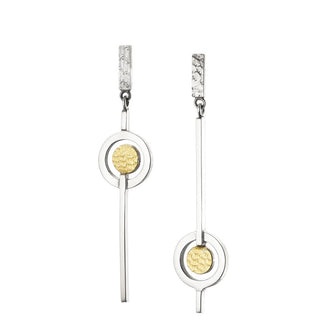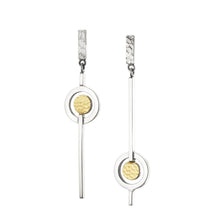 The Golden Hour Mismatched Sterling Silver Drop Earrings
Sterling silver drop earrings with an 18 carat gold textured circle
These earrings are inspired by the "golden hour", that magic hour just after dawn and before sunset that lights up the world with a warm glow.
The texture of the gold circle will vary from the picture shown as each piece is individually handmade and embossed. Your earrings will be unique! Handmade in Kilkenny, Ireland.
Dimensions: The total length of these earrings is 6cm approx.