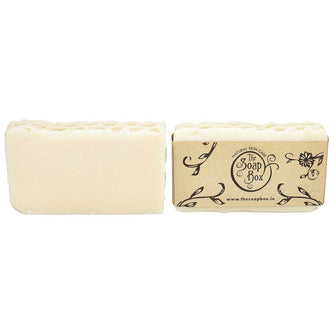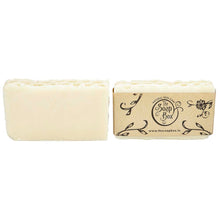 Goat's Milk, Shea Butter and Honey Soap
The combination of goats milk, unrefined shea butter and honey makes this soap particularly beneficial for sensitive skin and dry skin conditions. Shea Butter is incredibly nourishing and moisturising for the skin. Goats milk soap is wonderful for people with dry or sensitive skin as it contains many vitamins and minerals. Goats milk soap is also excellent for children as it is mild and will not irritate even the most sensitive skin. Highly recommended for sensitive skin.
This is a  cold process soap. This method of soapmaking ensures that the soap retains it's natural glycerine which is great for the skin. A blend of olive, coconut and castor oil is used which results in a glycerine rich bar with a rich luscious long lasting lather. Beeswax is added for hardness. Free from harmful chemicals.
Ingredients: Olive oil, Coconut oil, Water, Castor oil, Beeswax, Honey, Goats milk.
100g bar