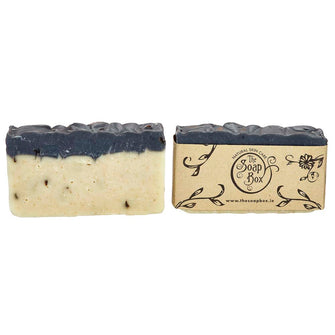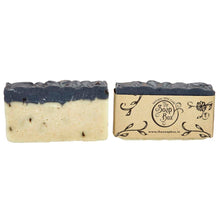 Seaweed Soap
Made with two types of Irish seaweed, kelp and bladderwrack, this seaweed soap will bring the benefits of the sea to your daily skincare routine.  The therapeutic benefits of seaweed have long been known along the Irish coast. Seaweed has detoxing properties and is a rich source of vitamins and minerals which dissolves and eliminate toxins from the skin. The distinctive black colour of this soap is activated charcoal which has further cleansing properties for the skin. Therapeutic grade essential oils of Tea Tree and peppermint combine in this soap to give a beautiful fresh, clean scent. Tea Tree essential oil has powerful antiseptic properties while peppermint essential oil will cool the skin, clear sinuses and sharpen the mind for the day ahead.
This is a  cold process soap. This method of soapmaking ensures that the soap retains its natural glycerine which is great for the skin. A blend of olive, coconut and castor oil is used which results in a glycerine rich bar with a rich luscious long lasting lather. Beeswax is added for hardness. Free from harmful chemicals
Ingredients: Olive oil, Coconut oil, Water, Castor oil, Beeswax, Kelp, Bladderwrack, Activated Charcoal. Essential oils: Peppermint, Tea tree, Cymbopogon, Lemongrass.
100g bar