Unscented Manuka Honey &...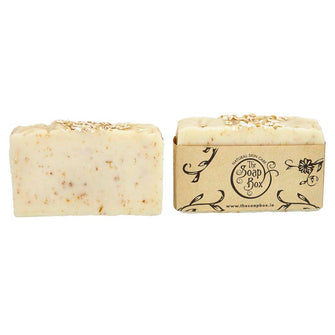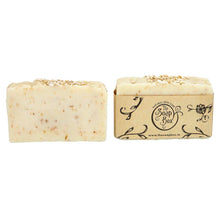 Unscented Manuka Honey & Oatmeal Soap
This Unscented Manuka Honey & Oatmeal soap which will not irritate even the most sensitive skin. This soap has the added benefits of wheatgerm and oatmeal which massage and exfoliate the skin while also removing dead skin cells and soaking up excess oil. This soap is beneficial for acne-prone skin as oats are natural cleansers soaking up excess oil and removing dead skin cells which can often block pores.
This is a  cold process soap. This method of soapmaking ensures that the soap retains it's natural glycerine which is great for the skin. A blend of olive, coconut and castor oil is used which results in a glycerine rich bar with a rich luscious long lasting lather. Beeswax is added for hardness. Free from harmful chemicals, it is excellent for young children as there are no strong scents just the scent of pure natural soap.
Ingredients: Olive oil, Coconut oil, Water, Castor oil, Beeswax, Manuka honey, Oatmeal.
100g bar