Ylang Ylang and Patchouli...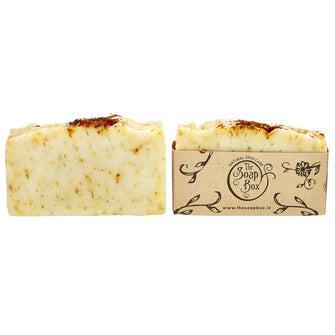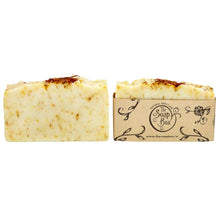 Ylang Ylang and Patchouli Soap
Enjoy a sweet and sensual bathing experience with this ylang ylang, patchouli and sweet orange essential oils infusion. Patchouli essential oil is an old form of perfume. Lots of our customers love this soap as it reminds them of their mother. Safflower petals have been added for gentle exfoliation.
This is a  cold process soap. This method of soapmaking ensures that the soap retains its natural glycerine which is great for the skin. A blend of olive, coconut and castor oil is used which results in a glycerine rich bar with a rich luscious long lasting lather. Beeswax is added for hardness. Free from harmful chemicals.

Ingredients: Olive oil, Coconut oil, Water, Castor oil, Beeswax, Essential oils: Ylang Ylang, Patchouli, Sweet Orange.
100g bar