Irish Stout and Seaweed...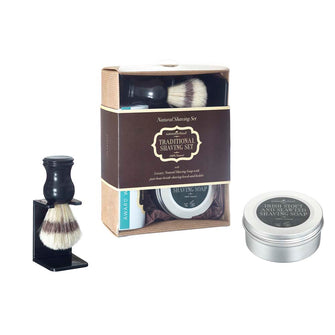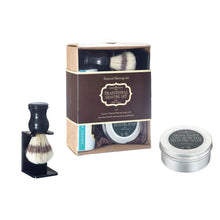 Irish Stout and Seaweed Shaving Gift Set
A superior handmade Irish stout and seaweed shaving soap and a pure boar bristle shaving brush and stand. Looked after properly boar brushes can last for years. The stand allows your boar brush to dry properly between use ensuring a long life for the brush.
Using a shaving brush produces a richer lather, lifts and softens the hair and ensures a more comfortable shave every time.
Our shaving soap delivers 90-120 shaves per product which is excellent value for money.
Suitable for sensitive skin
Biodegradable shaving soap