Irish Mountains Single Silver...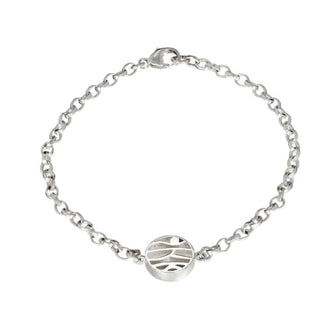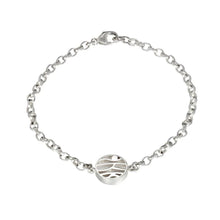 Irish Mountains Single Silver Bracelet
Mairead has painted many landscapes inspired by the mountains of Ireland's Wild Atlantic Way. She is drawn to the bright colours of the heathers, the texture of the wild gorse and the darkness of the ribbon lakes. The Irish Mountain collection translates these images into a 3D piece of jewellery that will keep the Irish landscape close to your heart. Each piece is cast in sterling silver and is hand polished in Ireland.
Dimensions:
The sterling silver bracket is on a tick chain and is 3.81cm (7 inches) long