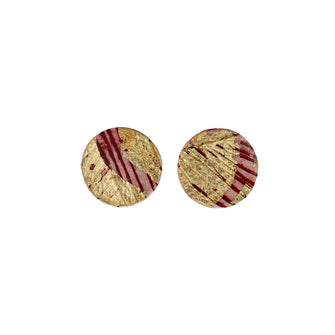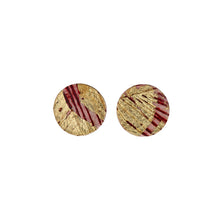 Gold/Red Ró Sgraffito Earrings
Sgraffito Batik Earrings finished with a high gloss sheen. The posts are hypoallergenic plated silver. All Rothlu earrings are as detailed on the back as on the front, so they look wonderful from every angle. Each set of earrings is one-of-a-kind, each pair has its own unique texture and mark-making.
Colourful lightweight jewellery is full of textures and hues inspired by the Ox mountains in County Mayo.
Dimensions: 2.2cm in diameter