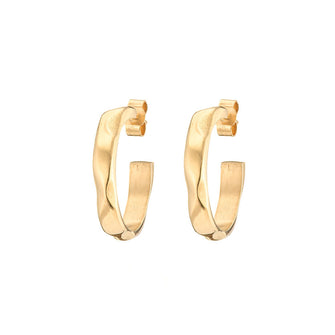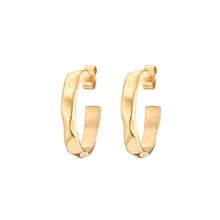 Grand Soft Day Gold Hoop Earrings
These hoop earrings are beautifully tactile with a whimsical soft cloudy texture. Inspired by those misty, cloudy days that are so still and quiet. A very particular kind of weather that we call "a grand soft day"!
18 carat gold plated hoops. (Solid sterling silver plated in 18 carat hard gold) 
Dimensions: They measure 21mm approx in diameter.