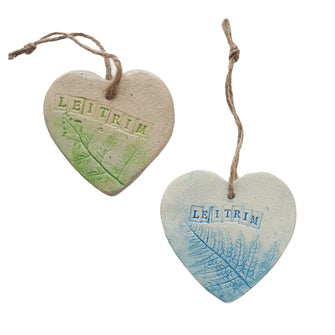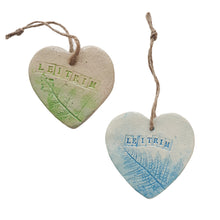 Leitrim Ceramic Heart
A little token from the heart of Leitrim. This ceramic heart from Julia Clarke is handmade with speckled stoneware clay and pressed ferns to give it a unique imprint. Glazes have then been added to give a vibrant green or blue hue.
Each piece is handmade and will vary slightly from the image shown, ensuring your piece is always one of a kind!
Dimensions: Heart measures 9cm, weights 86g