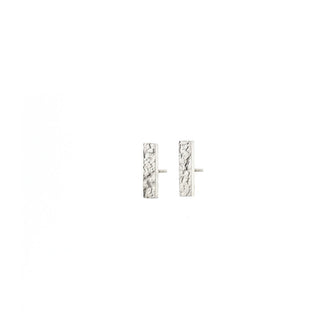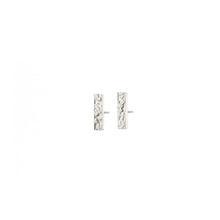 Metal & Lace Sterling Silver Stud Earrings
Using fabric from garments at the end of their life, these silver bar studs are embossed with lace. The unique pattern is pressed into metal creating a beautifully tactile surface.
Pattern and texture will vary from the picture shown as each piece is individually embossed. Handmade in Kilkenny, Ireland.
Dimensions: Approx 3mm square silver bar. 13mm in length.