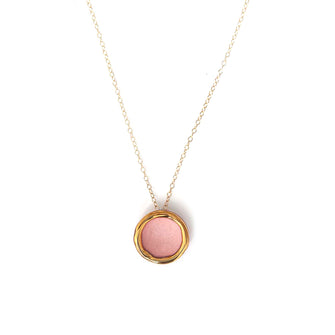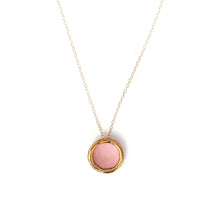 Pink and Gold Small Halo Necklace
Danu Ceramics inspired by a journey . . . . DANU specialises in handcrafted, designer ceramic homewares and jewellery made in Dublin, Ireland.
This piece is handmade from pastel pink porcelain, glazed, and adorned with genuine 22k gold lustre accents. The glossy lustre contrasts beautifully with the matte pink. Strung on a 45cm gold fill chain, each piece is handmade and will vary slightly from the image shown, ensuring your piece is always one of a kind!
Dimensions: Halo is 2cm approx in length