Refill Mandarin & Sandalwood...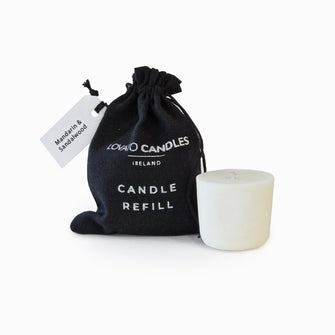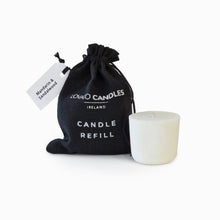 Refill Mandarin & Sandalwood Clear Candle
A luxury scented candle refill for use in the 140g clear glass candles. Simply clean your used candle glass and slot the wax insert back into the clean glass.
Smooth hints of chocolate warm the zesty tones of Mandarin and Bergamot as the fragrance blooms. A sweet heart of jasmine and amber is wrapped in floral notes of lavender and lily, before drying to reveal a soft base of vanilla musk swirled with caramel and sandalwood.
Hand-poured in Cork, Ireland using 100% natural soy wax and the highest quality fragrance oils.
Burn Time: 27 hours