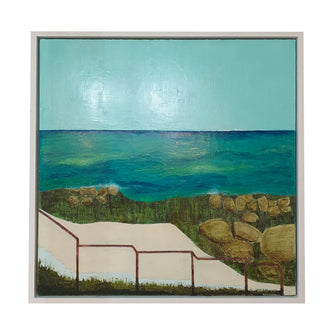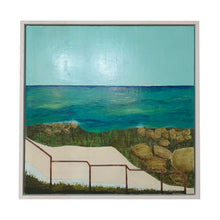 Seaweed on Steps
Seaweed on Steps is based on a view of the bathing place in Seapoint Monkstown where the rusty handrail descends the seaweed covered steps.  The vibrant blue green sea contrasts with the green brown seaweed.
Signed by the Artist.
Dimensions: 75x75 cms 

We are happy to accept deposits on all works, they may be paid off over several weeks. If you have any questions feel free to contact us. Thank you for supporting Irish artists.