Dún Aonghasa [U/A] Folio/Laptop...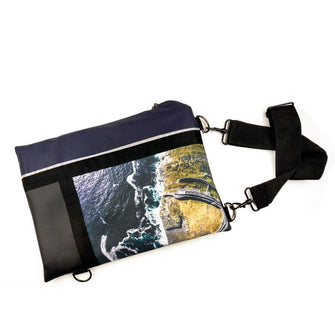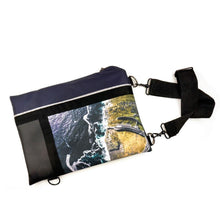 Dún Aonghasa [U/A] Folio/Laptop Bag
The [U/A] Collection features double-sided designs. UA stands for Universal Application or "Urban" & "Adventure". Each side of these bags is different.
The Urban (or office) side is sophisticated both in colour and texture – all waterproof. The Adventure side is printed and features graphic imagery of our natural world.
These Folio/Laptop bags are rain proof and water-resistant. They can be worn many ways including over the shoulder; cross-body (folded & diagonal) and backpack.
They are very light and strong with a secure inner zipped pocket plus one exterior zipped pocket. The bags also include a reflective band in the seem – so you can be visible at night while also being comfortable to wear – on a bike, about town, or on a hike!!
Dimensions: Flat 29cm x 38cm.
Weight: 25g