Wavy Edge Resin Cheese...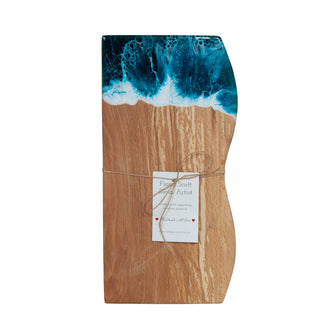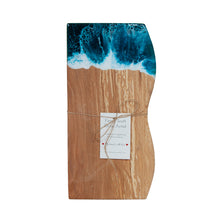 Wavy Edge Resin Cheese Board
Handcrafted from Irish beech, this beautiful wood really makes the Ocean inspired resin flow art pop. Using marine blue, turquoise and white it just screams the sea. Inspired by the sometimes stormy seas off the coast of West Cork.
Please note that the pictures are a representation of the pieces and each piece while similar will be unique. 
Dimensions: 30 x 13cm (at narrowest) x 2.5
Hand wash in hot soapy water and dry well. Do not put in the dishwasher. As the wood is finished in natural oils, it will dry out over time. Recondition the wood with a mineral oil such as tung oil or almond oil. It is advisable not to cut on the resin as it will mark.
Hand crafted in Ireland