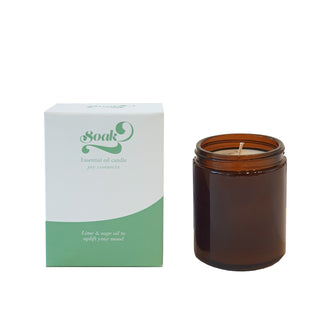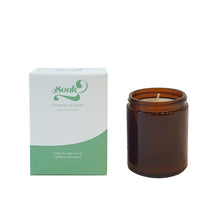 Joy Connects candle
Lime and sage essential oil candle
An uplifting, bright and calming essential oil blend, perfect for gifting or for your own self-care routine.
Made with a 10% lime & sage essential oil blend and sustainable soy wax.
The lime uplifts your mood after a long day at work. The sage oil is earthy and brings a calming balance to your home.
Use these premium blend candles along side your Soak experience to create a joyous and harmonious atmosphere in your home.
Hand poured in small batches, with premium essential oils and topped with dried organic sage from the Wild Atlantic Way. Each candle is unique and 100% natural.
Note: No synthetic fragrances are used in Soak products. Only high quality natural ingredients, sourced from Irish suppliers.