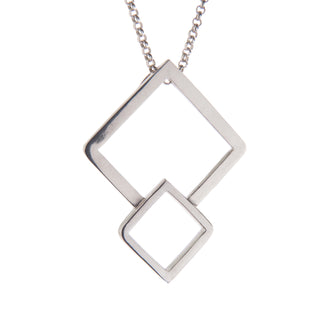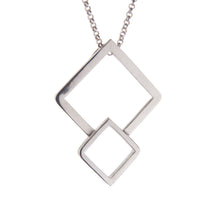 Large Fusion Pendant
This geometric pendant is inspired by the beautiful Georgian architecture and overlapping buildings of Dublin city. It is from these structures that I drew numerous designs, each time abstracting the original. The two rounded squares are overlapped like two buildings but it is because their open design that they are an elegant but sophisticated piece of jewellery that will give a final touch to any outfit.
Dimensions: It hangs on a 30 inch chain finish with a handmade sterling silver T-bar catch. It is a stunning and simple piece of jewellery to wear for every occasion, perfect for that special someone.
Pendant measures 45mm in length