Blue/Rust/Rose-gold Batik Lorette Necklace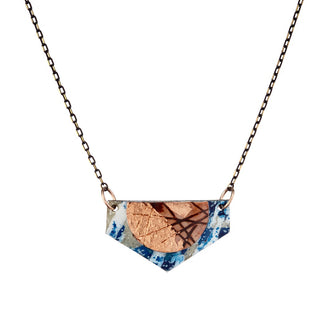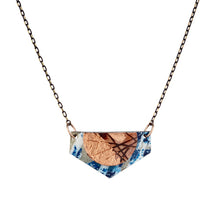 Blue/Rust/Rose-gold Batik Lorette Necklace
The Lorette Necklace is made from a hand cut textured remnant textile that has been hand-patterned and dyed using various batik processes. Blue with a gold/black half disc detail, it has a high gloss coating and is pleather backed so it's lovely and soft! This necklace is one-of-a-kind and each one has its own unique texture and brushstrokes.
This necklace comes in a gift box. It is individually made and has its own textures and mark-making.
Dimensions: black/gold faceted chain measures 46cm in total length, and the pendant measures 3.8cm in width and 2.2cm in length.