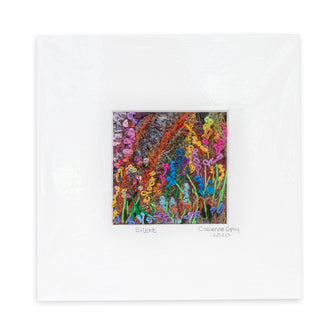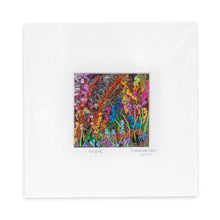 Silent
Silent by Catherine Gray is a one-off unique piece of textile art. Made with embellished fibers, free motion and hand stitching, cotton and wool threads.
Art size: 8cm
Border size: 18cm

This piece is sold unframed
Catherine creates colourful textiles by observing the connections between the layers of paint and fabric, capturing the silent movement of nature through thread and stitch.