Elixir Anti-Aging Facial Oil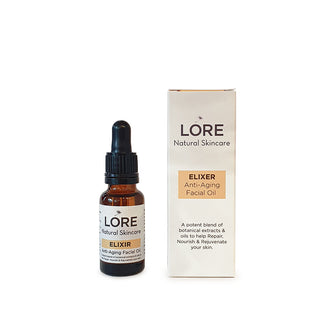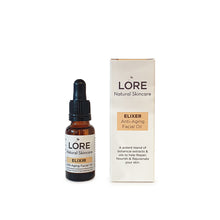 Elixir Anti-Aging Facial Oil
This Elixir Anti-Aging Facial Oil is a potent blend of botanical extracts and oils.  It is packed full of active ingredients,  essential fatty acids, Vitamins & Minerals, Powerful Anti-Oxidants and it also contains a natural alternative to Retinol (Bakuchiol) which helps to increase the production of collagen resulting in the reduction of fine lines and wrinkles, reduces skin pigmentation and helps cell renewal.  
Rose, Frankincense, Jasmin & Lavender essential oils have been included in this blend which also have their own very powerful benefits and they also smell amazing.  

This potent blend will leave your skin feeling soft, moisturised and rejuvenated.  
It should be used after your moisturiser as the last step in your skincare routine.  Put 2 to 3 drops on your finger tips and dab gently all over the face and neck morning and night.