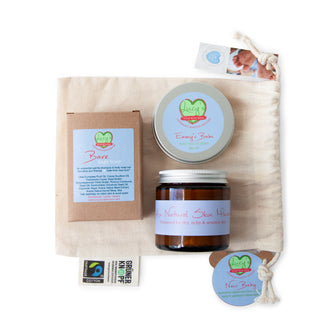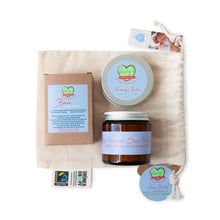 New Baby Gift Set
3 natural skincare products safely assessed for newborn babies!
Looking for gentle, synthetic, chemical free products to use on your baby's delicate skin?
This sensitive skincare trio comes in an organic cotton drawstring bag, Suitable not just for babies but anyone suffering from dry, itchy and sensitive skin.
The New Baby Skincare Set contains:
Sea salt regenerates, renews and restores your skin.
120ml Jar - Au Naturel Skin Mousse (Unscented)
60ml Tin - Emmy's Balm
100g (min) Extra Gentle Bare Baby Soap (This soap doubles as a 2 in 1, a shampoo and body soap bar)