Triquetra Trinity Celtic Knot...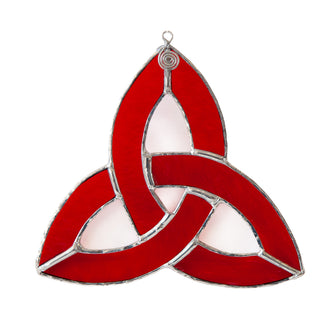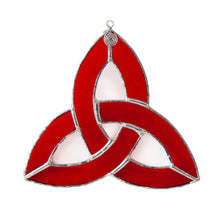 Triquetra Trinity Celtic Knot - Stained Glass
This beautiful Triquetra/ Trinity Celtic Knot brings a classic Irish aesthetic to your home. Handcrafted from stained glass, the unique knot features three interlaced arcs, or three overlapping vesicae lens shapes. Let this symbol of connection bring a touch of Irish history into your life.
Handcrafted in County Longford, Mia creates an array of glass art that really come to life when they Catch The Light.
Dimensions: approx. 13x13cm diameter
As each piece is handmade, there may be some slight variations from the picture shown.