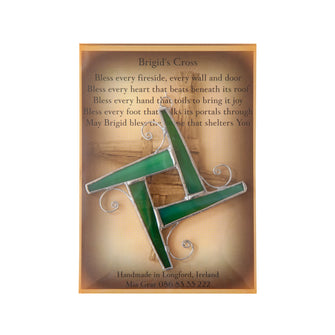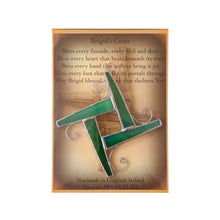 St Brigid's Cross - Stained Glass
Cut from glass rather than woven with rushes, this vivid green St Brigid's Cross makes for a wonderful window decoration that won't lose its colour. It is thought to keep evil, fire and hunger from the homes in which it is displayed and the tradition marks the beginning of spring.
Handcrafted in County Longford, Mia creates an array of glass art that really come to life when they Catch The Light.
Dimensions: approx. 9.5cm
As each piece is handmade, there may be some slight variations from the picture shown.