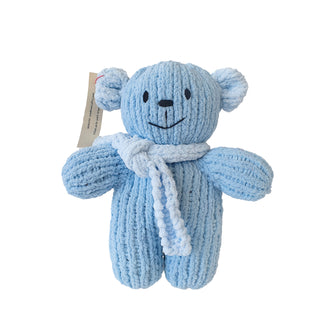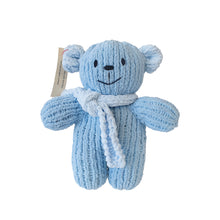 An Béar Mór (Big Bear)
Snuggle up to something special with An Béar Mór - a hand-knit, Leitrim-made teddy bear that's sure to last! This unique Irish knitted gift is perfect for any special occasion, adding a bit of love and Irish charm to any child's collection! With a quality that only comes from being made with love and made local, An Béar Mór is the perfect addition to any home.  Made with the softest wool and locally sourced organic fleece for the warmest hugs. This bear comes in a baby blue and is dressed in a light blue scarf.
Unique collectable handknits designed and created in County Leitrim. Fiona has put lots of love into knitting these special teddies.
As each one is handmade, there may be some slight variations from the picture shown.
Dimensions: approx 28cm long