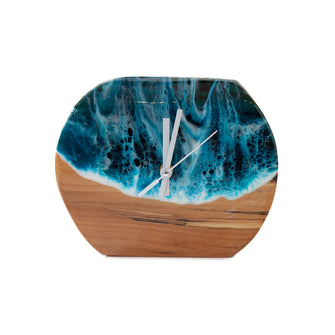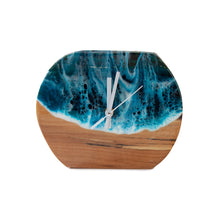 Resin and Wood Mantle Clock
This mantle clock has been given my signature resin ocean waves look across the top half of the clock. Featuring a natural edge along the top, the exposed wood has been given a clear coat of resin to bring out the colour and depth of the grain.
Comes with a quality quartz battery movement that runs on an AA battery. Dust with a soft cloth and keep out of direct sunlight.
Please note that the pictures are a representation of the pieces and each piece while similar will be unique. 
Dimensions: 20x15x5cm