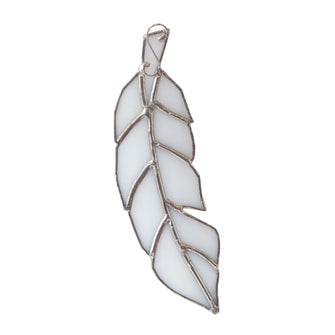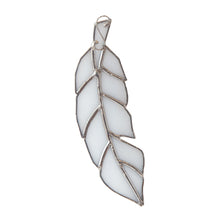 Feather - Stained Glass
This elegant Stained Glass Feather will bring an enchanting touch to any room. Crafted with milky white stained glass, it will make an eye-catching addition to your decor. Enjoy the unique, magical vibes it brings!
Handcrafted in County Longford, Mia creates an array of glass art that really come to life when they Catch The Light.
Dimensions: approx. 16x5cm  diameter
As each piece is handmade, there may be some slight variations from the picture shown.