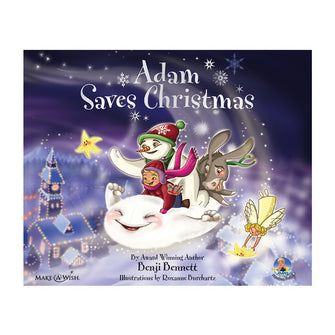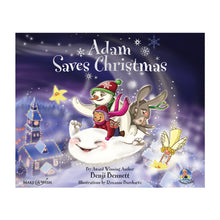 Adam Saves the Christmas
Share this charming seasonal tale with a little person you love and rediscover the true magic of Christmas.
When Fluff the magic cloud flies Adam to the North Pole to deliver his letter to Santa Claus they learn the alarming news that there is not enough Christmassy magic for Rudolph to fly the sleigh and deliver the toys.
Can Adam find enough magic and fill Rudolph with enough love, hugs and Christmassy kisses in time to save Christmas Day with the help from his favourite seasonal friends.
Dimensions: ‎ 24 x 29 x 0.5 cm