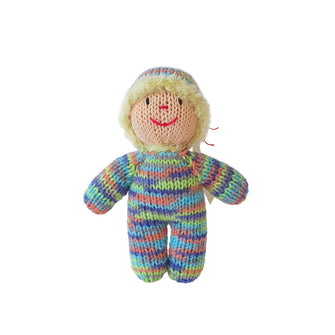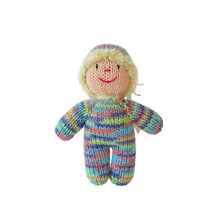 Bábóg (Baby Doll)
A very soft and cute baby doll. The doll is a multicoloured onesie with a matching fluffy hat.
Unique collectable handknits designed and created in County Leitrim. Fiona has put lots of love into knitting these special teddies.
As each one is handmade, there may be some slight variations from the picture shown.
Dimensions: approx 22cm long