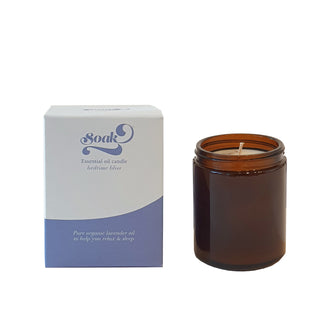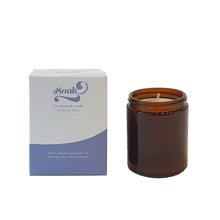 Bedtime Bliss Candle
Organic lavender essential oil candle

Made with 10% organic lavender essential oil and sustainable soy wax. The organic lavender oil helps you to create a sense of relaxation and slumber in your home.

Lavender oil has been used to aid in easing anxieties and sleep for centuries. A beautiful fragrance, perfect for gifting or for your self-care for when you need a sense of calm.
Hand poured in small batches, with premium essential oils and topped with dried lavender from the Wild Atlantic Way. Each candle is unique and 100% natural.
Use these candles along side your Soak experience to create a romantic atmosphere of relaxation in your home.
Note: No synthetic fragrances are used in Soak products. Only high quality natural ingredients, sourced from Irish suppliers.