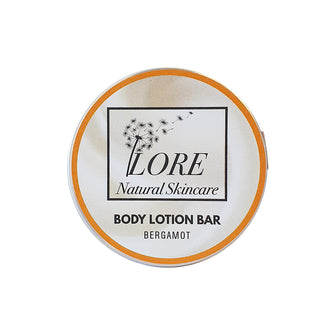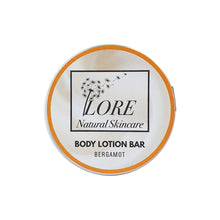 Bergamot Body Lotion Bar
Lore Natural Skincare body lotion bars are a great addition to everybody's bag.  They are compact and solid and therefore handy for travel/ a boost of nourishment for your hands or even just to keep at home to apply to warm dry skin after a shower. 
They contain very carefully selected natural ingredients with natural oils, Jojoba, butters, beeswax and extra vitamin E.
The uplifting scent of Bergamot  is from pure essential oils only and has antiseptic properties which is good for both acne and dry skin conditions such as eczema and psoriasis.