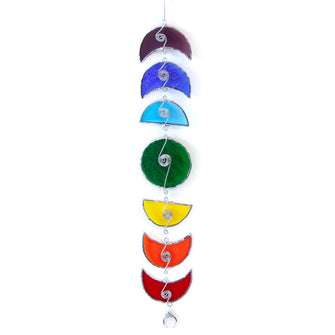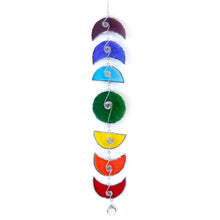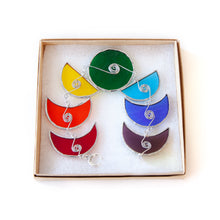 Chakra Moon Phases - Stained Glass
This stained glass Chakra Moon Phases celebrates the power of the moon with a collection of brilliant, celestial hues. The moon phases and their symbols, radiate an intense spectrum of cosmic charm and positivity.
The phases of the moon symbolize immortality and eternity, enlightenment or the dark side of Nature itself.
Handcrafted in County Longford, Mia creates an array of glass art that really come to life when they Catch The Light.
Dimensions: approx. 30cm in length
As each piece is handmade, there may be some slight variations from the picture shown.