Citrine & Amethyst Elements...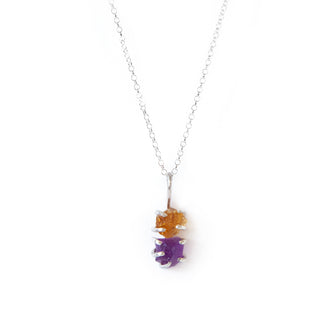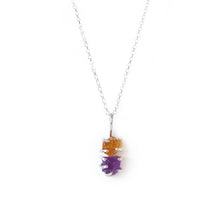 Citrine & Amethyst Elements Pendant
A stunning One of a Kind Pendant, featuring a handpicked raw Amethyst & raw Citrine gemstone. Each gemstone is selected as a pair to slot together, bringing together two opposing elements of nature. Blue apatite represents the ice element of nature, and Citrine the fire element. 
Size: Hangs from an 18inch belcher chain

Growing up on the North Coast of Ireland, Caroline was inspired by the raw rugged coastlines and the mythical undertones of the Irish countryside. Her jewellery resonates with a deep appreciation of the poetic beauty found in everyday life. Raw and uncut gemstones are often used in her work as an appreciation of the delicacy and beauty found in natural imperfection.