Turquoise & Cream Ceramic...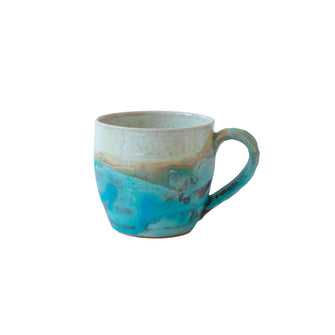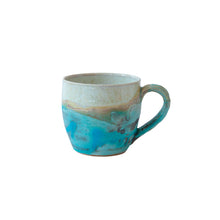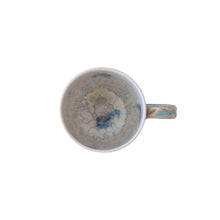 Turquoise & Cream Ceramic Espresso Mug
Take your espresso to the next level with this unique Turquoise and Cream Ceramic Espresso Mug. Crafted with skill, this mini mug features a stylish cream exterior complemented by turquoise patterns. Its unique inside and out design makes this espresso mug stand out from the rest.
Alan originally developed an interest in art through photography which he studied at Art College. Later he fell in love with ceramics and became a self-taught studio potter.
Note that each piece is handmade and may vary in size and shape due to the delicate nature of the clay when creating a fine edge.
Dimensions: approx. 6.5 cm x 6.5 cm