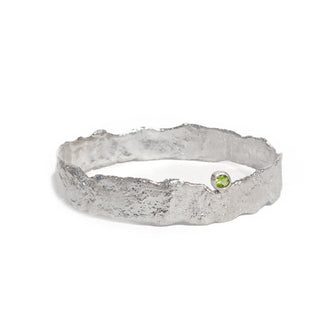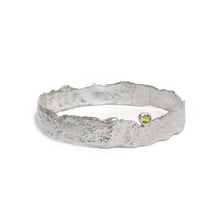 Faerie Tale Bangle
A beautiful enchanting Faerie Tale Bangle in sterling silver, with stunning texture, set with a 4mm Peridot Gem.  Approx 1.2cm width.
 
Hallmarked at Edinburgh Assay Office.

Size: approx 22cm circumference

Growing up on the North Coast of Ireland, Caroline was inspired by the raw rugged coastlines and the mythical undertones of the Irish countryside. Her jewellery resonates with a deep appreciation of the poetic beauty found in everyday life. Raw and uncut gemstones are often used in her work as an appreciation of the delicacy and beauty found in natural imperfection.