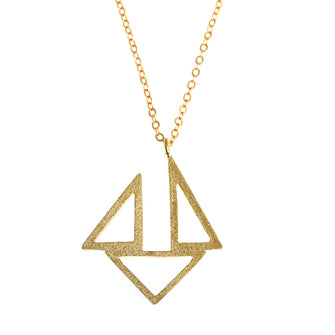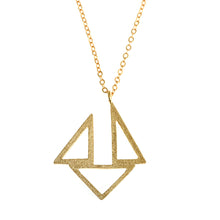 Fox Vermeil Gold
The Fox is a two dimensional outline pendant in sterling silver coated in a layer of 18ct vermeil yellow gold. The geometric and abstract pendant is durable and is a stand out piece offering visually appealing angles in the shape of a coy and clever fox.

Size: Approx 27mm x 30mm at widest.

Chain: length - 26 inches (660mm)

Note : Vermeil gold can wear off over time or with prolonged wear. Make sure to follow care instructions contained in your jewellery box to give your piece longevity.