Green Krobo Bead Glass...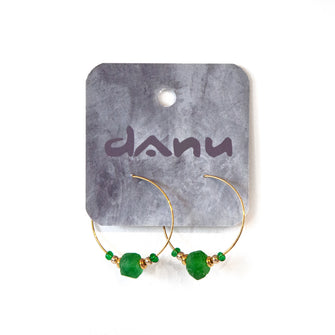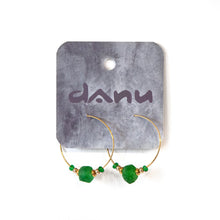 Green Krobo Bead Glass Hoops
These earrings are handmade in Ireland using ethically sourced beads from Ghana, crafted by the Krobo tribe. They are made from recycled glass of medicine and beverage bottles using a ceramic mould and a furnace. These beads have beads created this way for centuries. Beads still play important roles in Krobo society, be it in rituals of birth, coming of age, marriage, or death.

Each bead is unique and has a chunky, frosted, semi-translucent appearance - like ice.
Each piece comes with a card outlining the story.
The earwires are gold filled large 35mm hoops. They are hypoallergenic.


Dimensions: 35mm hoops