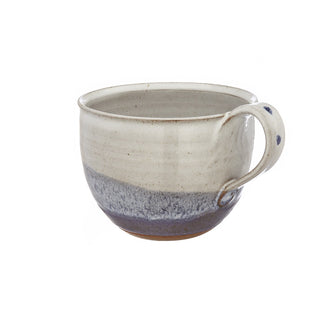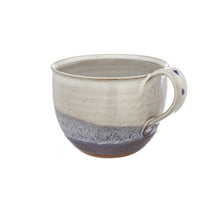 Heather Cappuccino Mug
Irish handmade pottery cappuccino mug. A perfect mug for cappuccino, hot chocolate or soup. Breathe in the wonderful smells as you sip. Holds 350ml approx. Made of stoneware clay and microwave safe, it is light and balances well in your hand. 
A treat for yourself or a perfect gift for the coffee lover in your life. Available in four colour ways heather, pink, lichen and blue, it can be put in a dishwasher but please be careful of the handle and don't over pack. 
Dimensions: 8.5 × 11.5 cm