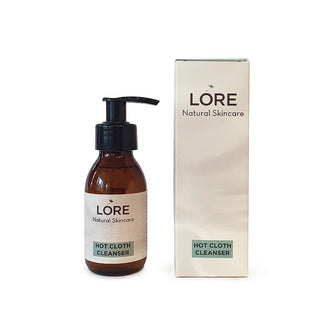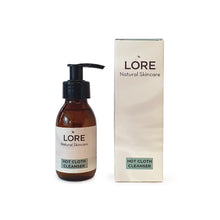 Hot Cloth Cleanser
This hot cloth cleanser is a gentle but very effective way to cleanse your face. It contains a variety of oils with amazing properties which are all naturally sourced. 

It is designed to balance the sebum levels in your skin while penetrating the pores to give a deep clean while at the same time adding essential vitamins to the skin.

It is a very effective way of gently removing all makeup and dirt from your face while adding some moisture. Try removing it with a Muslin cloth to give a gentle exfoliation and help remove dead skin cells.