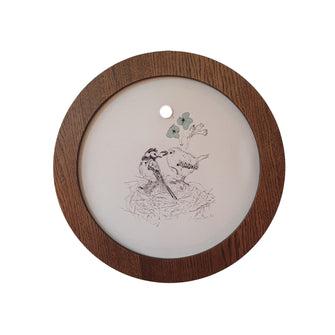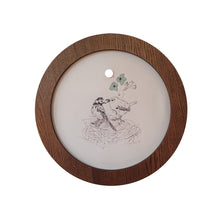 Lovebirds 2022
Medium: Textile print of Jackie's original artwork with hand embroidery & appliquéd detail.

limited to 10 editions only.
Signed by the Artist.
Dimensions: 48x48cm. Various sizes available upon request.

We are happy to accept deposits on all works, they may be paid off over several weeks. If you have any questions feel free to contact us. Thank you for supporting Irish artists.

Jackie is a textile visual artist based in Cavan and studied art at Cavan Institute and was awarded an honors degree in Textile Art and Design in G.M.I.T. She went on to gain valuable experience working as a print designer in the fashion industry in London for several years.