Mandarin & Sandalwood Votive...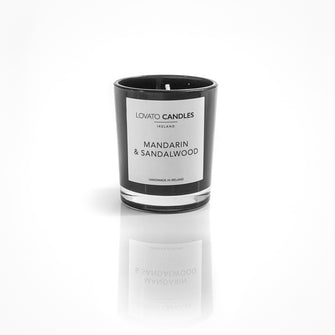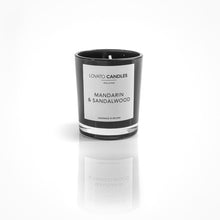 Mandarin & Sandalwood Votive Candle
Smooth hints of chocolate warm the zesty tones of Mandarin and Bergamot as the fragrance blooms. A sweetheart of jasmine and amber is wrapped in floral notes of lavender and lily, before drying to reveal a soft base of vanilla musk swirled with caramel and sandalwood.
Hand-poured in Cork, Ireland using 100% natural soy wax and the highest of quality fragrance oils. 100g candle in black glass.
A votive or prayer candle is a small candle
70g candle in black glass.
Burn Time: 13 hours