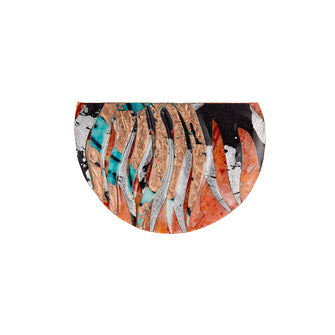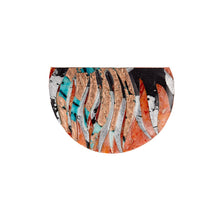 Orange/Black/Silver/Turquoise Bláth Textile Brooch
Half-Circle Brooch made from hand cut textured remnant textile that has been hand-patterned and dyed using various batik processes. It has a high gloss eco resin coating, is pleather backed so it's lovely and soft! As this brooch is a one-of-a-kind and each on has its own unique texture and brushstroke.

Colourful lightweight jewellery full of textures and hues inspired by the Ox mountains in County Mayo.
Dimensions: 3.3 x 5 cm