Pink Concrete Decorative Sphere...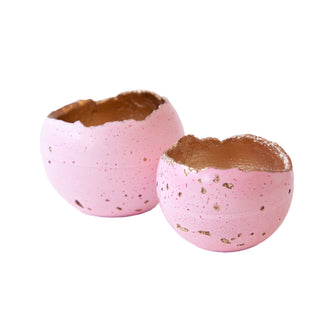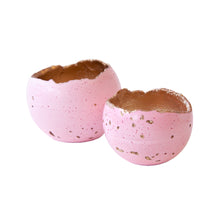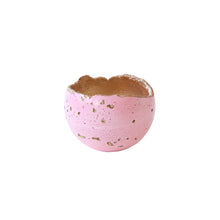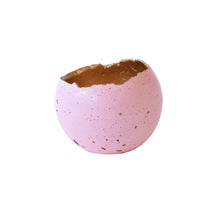 Pink Concrete Decorative Sphere Candle holder/ Planter
Minimalist Handmade Concrete Candleholder/ Decorative Bowl has been hand painted with Water based Metallic Gold paint and sealed with eco top coat. 
Design of these concrete spheres is inspired by Wabi Sabi- In traditional Japanese aesthetics, it is a world view centred on the acceptance of transience and imperfection.
The aesthetic is sometimes described as one of beauty that is "imperfect, impermanent, and incomplete".
Please note:
* all handmade concrete pieces are slightly different, making each one of them truly unique
* concrete can change its texture and colour over time