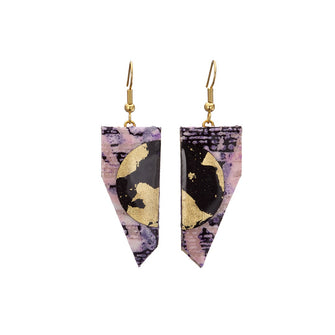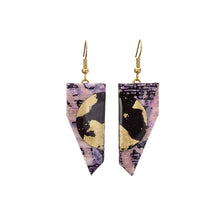 Purple/Gold/Black Coquette Batik Earrings
Textured remnant textile earrings in purple with black/gold half-disc detail. Made from hand cut textured remnant textile that has been hand-patterned and dyed using various batik processes, they are finished with a high gloss sheen and measure 4cm in length. The earring wires are hypo-allergenic gold plated.
All earrings are as detailed on the back as on the front, so they look wonderful from every angle. As these earrings are one-of-a-kind, each pair has its own unique texture and brushstrokes.