Refill Rocksalt & Driftwood...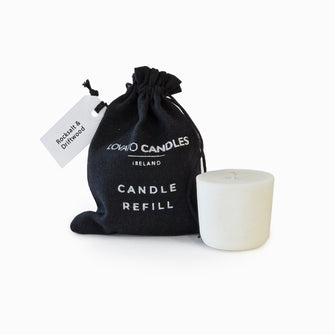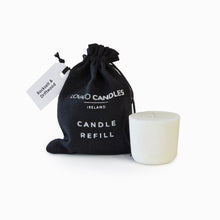 Refill Rocksalt & Driftwood Clear Candle
A luxury scented candle refill for use in the 140g clear glass candles. Simply clean your used candle glass and slot the wax insert back into the clean glass.
A mesmerising floral marine scent where refreshing notes of seaweed and green algae lie in cool rock pools livened by a fresh coastal breeze and enhanced by touches of cyclamen and water lily. At the base of the fragrance sparkling, salt-crusted driftwood is warmed by amber, patchouli and musk.
Hand-poured in Cork, Ireland using 100% natural soy wax and the highest quality fragrance oils.
Burn Time: 27 hours