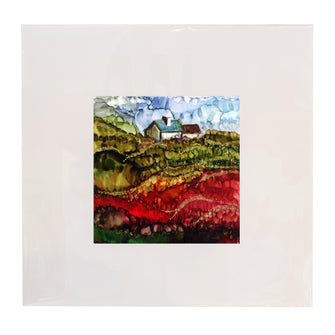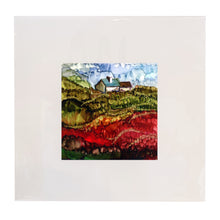 Rural Ireland Print
Fine Art Giclee Print on Textured Paper
Dimensions: 10′ x 10′ Unframed print.

Susan's art is hugely inspired by nature and my local surroundings. Some pieces are quite naturalistic while others are more abstract. 
"I enjoy the freeness of the abstract but also love representing iconic landmarks or seascapes from where I grew up in North County Dublin and different landscapes that represent my Irish heritage."