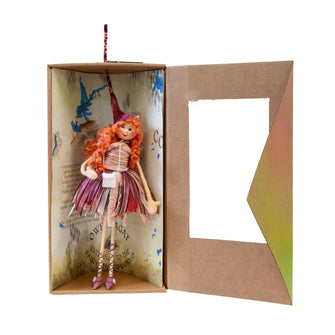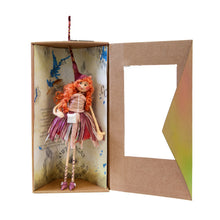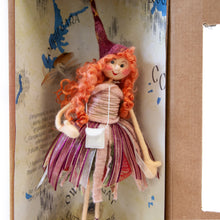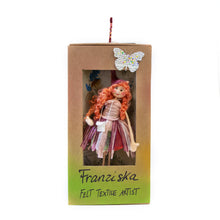 Autumn Fairy - Aurora
The autumn fairy can't wait for her festival the 1st of August, Harvest day.
She will be found dancing among the ever-changing colours of the forest. Helping to gather food for the winter months ahead. Warm colours dress her to be able to disguise herself as she is so busy at times,she would be too easily captured.
The fairy art doll is made from sustainable Merino wool (mulesing free)and is environmentally friendly. No components are bought, every element is hand crafted. Fairies' wings are found bird feathers, her hair is Teeswater sheep locks and her shoes are crafted with Fimo.
The wire structure gives the fairy the freedom to move her limbs from standing to sitting and waving at you.
Fairy art doll is light and ideal to send around the globe. Her weight is ca. 40-50 gram
Dimensions: Fairy measures approx. 26cm tall without her hat.