Sunflower - Stained Glass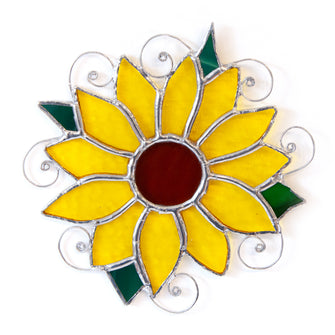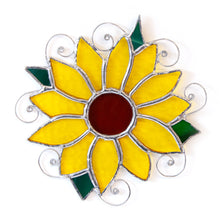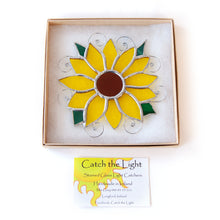 Sunflower - Stained Glass
A sunny stained glass sunflower to brighten up the dullest of days. Guaranteed to bring a smile to your face, it's the perfect way to add some of summer all year round. Mixing the cheerful hues of a sunflower with the sparkle of stained glass, it's sure to brighten any room.
Handcrafted in County Longford, Mia creates an array of glass art that really come to life when they Catch The Light.
Dimensions: approx. 12cm in diameter
As each piece is handmade, there may be some slight variations from the picture shown.